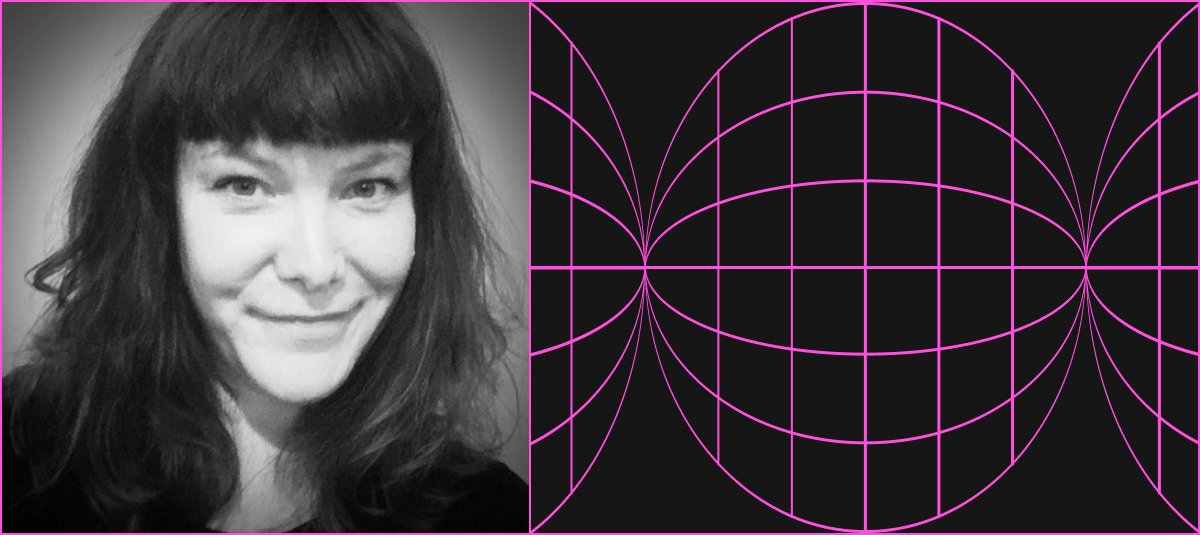 Speaker Interview: Sanne Stevens
Sanne Stevens is Table Co-Director, Justice, Equity and Technology Project, Dept. of Media and Communications at The London School of Economics and Political Science. She will be co-hosting a workshop on Resisting racist policing technologies on the second day of the conference.
🪩 DISCO:
What does digital sovereignty mean to you? How do you (try to) live a digitally sovereign life?
🎤 Sanne Stevens:
Who has the supreme power to decide – is of course the key question here. About the governance, the implementation, the ownership and use of digital technologies. As well as how much choice do you have to refuse or 'opt out' as they say – when being subjected to digital technologies, data tracking and surveillance. There is obviously little sovereignty as many decisions about how our (digital) environment is shaped, is not something we have a say about. It is, as usual, the interests of corporations and power elites that are prioritized. I assume many would see a sort of sovereignty of the state versus corporations, Big Tech and so on – but I've seen states mostly facilitating and defending the interest of corporations, unless they are forced to take other interests into account. Now much of the profit extraction of present day capitalism takes place in the digital realm of course and the support this digital extraction gets from democracies worldwide is overwhelming. We see the whole digital infrastructure being set up for extraction, the means of computation owned by a couple of companies and the functioning of society more and more dependent on this infrastructure. Can we make autonomous decisions about how we use digital technologies – or how they get used in society, how we are subjected to certain technologies? Very little, I'm afraid.
On an individual level, I do try to use some privacy settings, minimize data tracking, not use too much of the services. But there is no way around it really.
🪩 DISCO:
As we witness rapid technological breakthroughs in the field of AI, which digital rights do you consider the most endangered?
🎤 Sanne Stevens:
We cannot separate digital rights from other rights. In general when it comes to rights: there are certain people who are more protected by the law than others. Whether it is AI or other tech advancements, we see how AI will benefit the status quo and elites most – but those who are always underprotected will find themselves confronted with the harms. Again this plays out in an intersection of class, gender and race and so on – with inequalities within societies as well as on a global scale. In that sense it is almost predictable what is happening; the costs of all this so-called progress are always outsourced so to speak – to certain regions of the world or poor areas. The pollution of all that computational power that is needed, the resources needed for all these chips – where it is mined, under what circumstances. Nothing of this is new or should surprise anybody. The AI driven surveillance – who are now subjected to this most? Ah, what a surprise, we see it used in occupied territories, in refugee camps, to control and suppress communities. It is an all too familiar story. The costs of all this for society, for the planet – it is enormous.
At the same time there is little discussion about the benefits. Chat GTP – who actually asked for this? For what problem is this a solution? If you would have asked any person a couple of years ago, what do you wish the greatest minds in computation, with the biggest companies behind them investing great sums of money and resources, what do you hope these people would create? I doubt generating summaries or essays would be high on anybody's list. I don't see how this tool deals with any urgent issue or takes away the burden of horrible jobs that are out there that maybe we would want to be automated in society. So there are many rights endangered, on all different levels of AI production and data-extraction – while we should really ask ourselves what does this contribute, meaningfully contribute, to the quality of life? What good does it do?
🪩 DISCO:
What other threats to digital rights are you worried about? Do you have any insights on how we can address them as a society?
🎤 Sanne Stevens:
We see the police and other institutions gaining more and more powers to weaponize digital technologies against communities. This is both in the inner cities as at the borders. There is a continuing effort on EU level to have more information about people, to link data-bases on an unprecedented scale, to link all this information to fingerprint or other biometric scanners. I live in a country where government administration and registration is perfected and everything is known and tracked – and you can see the harrowing consequences, for example for undocumented folks or people on welfare. But the more sophisticated violent tech is also creeping more and more into the workings of the police and government. Drones hovering above protests are completely normalized, there is still this fantasy of ''risk prediction', whether through shady algorithms or movement reading camera's.
It is important to support the people who are pushing back against this, who are organizing, are exposing these projects, and are starting court cases. But mostly at this point there should be more support for the people who are targeted by this directly. We should also acknowledge and understand much more how it is the same communities that are targeted, repressed, surveilled, violated. It is people on the move, both at the borders as in the cities, it is the racialised youth in the poorest neighborhoods, it's the single parent on welfare, it's the Roma – these are the people who are again and again singled out, harassed. We should recognise this and understand that this is an inherent part of how power functions in our societies – and that this understanding is crucial for any fight for justice.
🪩 DISCO:
How can events such as DISCO Slovenia 2023 help foster international collaborations and partnerships in promoting digital sovereignty and protecting civil liberties in the interconnected world?
🎤 Sanne Stevens:
It is great to bring people together in such events who are from very different backgrounds and fields, to exchange experiences, to see where there are parallels. What can other people learn from the situation in my country? How can we push back against the violent implementations of digital technologies, what are some inspirations we can learn from? We can also use such events to take a pause from our everyday work and look at the bigger picture.
🪩 DISCO:
What obstacles do you consider most critical in our efforts to depatriarchalise and decolonise technology? Can you think of examples of subversive uses of technology that can help us reshape it?
🎤 Sanne Stevens:
A critical obstacle are neo liberal politics, the rise of authoritarianism as a reactionary force and of course those in power of the computational infrastructure at this moment. That a horrible person as Musk can be respected and has so much power over crucial infrastructure – that is highly problematic.
I also see a huge danger in what Olúfẹ́mi O. Táíwò has called elite capture, the process by which a radical concept can be stripped of its political substance and liberatory potential and is deployed by political, social, and economic elites in the service of their own interests. That is something happening with decolonising at this point, sadly.
On subversive tech – I find that a hard one. There are still too little uses of tech that are truly subversive, it is highly challenging in this context. I like the example of workers being surveilled by their mouse movements and somebody making the mouse jiggler, just love these small acts of defiance. Or the Uber Cheats app, created by one of the Uber Eats delivery workers who realized Uber was not showing the actual distance of their rides to underpay them. Counter-surveillance efforts can also be interesting.
🪩 DISCO:
What advice would you give to individuals on how to responsibly navigate the online environment in regard to their privacy and digital rights? Are there any specific tools that you would recommend?
🎤 Sanne Stevens:
First of all: just assume you are tracked, there is no real privacy in the digital realm. But then there are many ways to minimize it. From installing the Firefox browser, to not installing all kinds of apps on your phone (which is also a good idea for mental health). Of course Signal and other zero knowledge tools with end to end encryption are a must.
🪩 DISCO:
Can you recommend a book that we should all read before the conference, a podcast that we should subscribe to and/or a website that we should bookmark?
🎤 Sanne Stevens:
I enjoy the This Machine Kills and the Tech Won't Save Us podcasts.
🪩 DISCO:
Which disco tune should we definitely add to the opening party playlist?
🎤 Sanne Stevens: