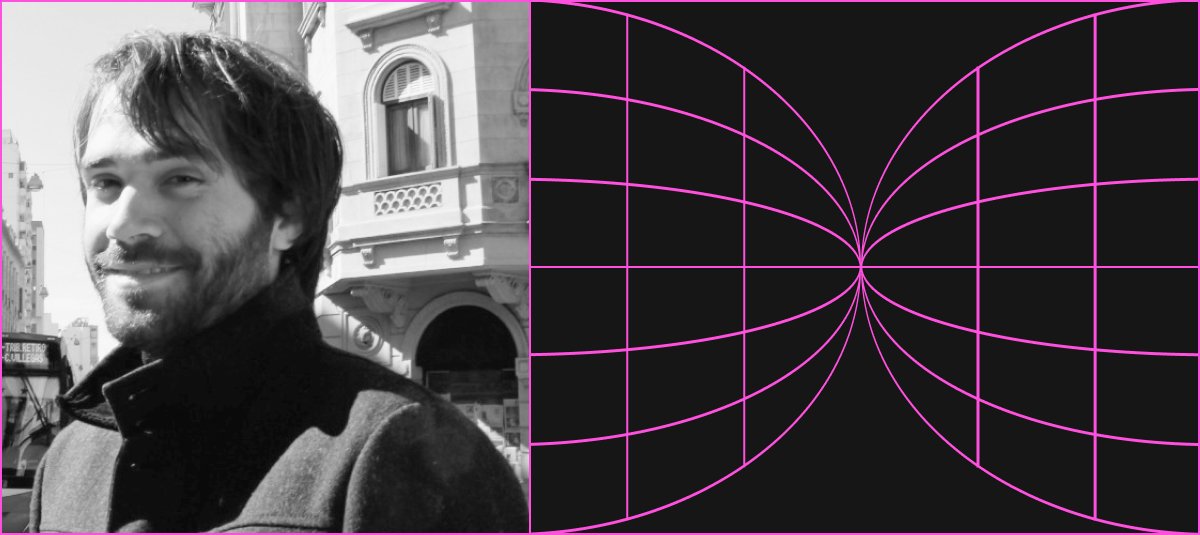 Speaker Interview: Mitar Milutinović
Mitar Milutinović is Director of Layer8 institute and an open source developer. His work centres around building tools and systems for better collaboration. On the second day of the conference, in the Showcasing successful projects section of the programme, he will be presenting his idea for an open source alternative to centralised Internet-level identity providers like Facebook or Google.
🪩 DISCO:
What does digital sovereignty mean to you? How do you (try to) live a digitally sovereign life?
🎤 Mitar Milutinović:
It means to be empowered to make a choice about how you participate in a digital world. How you present yourself, what data you use and leave behind you, what tools you use, how those tools work for you and how you control them.
I live it primarily by using open source software, by making conscious decisions about what I do online and how, by operating my own cloud services, e.g., my own e-mail account on my own server. I also attempt to empower and educate others to do the same.
🪩 DISCO:
As we witness rapid technological breakthroughs in the field of AI, which digital rights do you consider the most endangered?
🎤 Mitar Milutinović:
On one hand I think privacy in both online and offline worlds will be the most impacted. Surveillance will be easier, e.g., through facial, voice, and pattern recognition. But that is not really because of AI itself, but how we are collecting more and more data and are applying AI tools on this data. It is a feedback loop that the more AI can do, the more some want to use it to erode privacy, sometimes not even recognizing it as such.
On the other hand I think advancements in AI in fact requires not digital rights. Open source is not enough because you also need data to train AI models, not just code. So I would advocate for a new human right: the right to your own AI agent. This is critical for all humans to have (and have control over, and have everything needed to be able to have them, from data, code, to compute infrastructure). Otherwise we will soon see a large disparity between the affordances of people which are able to use AI agents and those which do not, reproducing and enlarging existing divisions in our society.
🪩 DISCO:
What other threats to digital rights are you worried about? Do you have any insights on how we can address them as a society?
🎤 Mitar Milutinović:
It seems that online identities are slowly becoming centralised in the hands of private companies. For example, most people today have a @gmail.com e-mail address which becomes a de-facto online identity handle. And it is tied to Google. You cannot take it elsewhere, you cannot really own it, but most people are using it everywhere. This leads also to (personal and national) security issues: people use such e-mail addresses as their account recovery address on other sites, making those services trust anchors for security. Like it is required that users can move between cell phone providers and retain their phone numbers, something like that should be required for online services, especially large and centralised ones. You should be able to take your handle with you and take your data with you.
🪩 DISCO:
How can events such as DISCO Slovenia 2023 help foster international collaborations and partnerships in promoting digital sovereignty and protecting civil liberties in the interconnected world?
🎤 Mitar Milutinović:
While events such as DISCO are important to bring people active in this field together, I think it should also have an outreach component to educate people who are not familiar with digital sovereignty. Maybe put a tent on Presern's square during the conference, educating people on their digital trail. I also think DISCO can be an event bridging west and east, north and south. It would be great to also have people working in the Balkans on these topics be connected more together.
🪩 DISCO:
Can litigation improve our digital rights and make tech companies more accountable? Can you think of any inspiring examples of "the power of law" in the context of digital rights?
🎤 Mitar Milutinović:
I think users should have the right to fully control apps and sites. To me this is an example which should be required by law to allow. So I think there is a combination of three rights which are necessary and combine well together: right to repair, right to control, and right to move to another services. You should be able to use alternative clients and ways to show data from an app, even to extract data and save it elsewhere, share it as well, combine it with other data you have, in ways you want for your needs.
🪩 DISCO:
What advice would you give to individuals on how to responsibly navigate the online environment in regard to their privacy and digital rights? Are there any specific tools that you would recommend?
🎤 Mitar Milutinović:
I do not think individuals can really protect themselves. They do not really have a choice. Most tools to use these days are used together with others and they are stuck with tools others are using. I think responsibility lies with platforms (apps, sites, operating systems, devices) developers to empower users to have a choice, e.g., help them limit data they are "leaking", giving them means to control apps beyond what apps' developers intended, e.g., though extensions (and AI agents).
🪩 DISCO:
Can you recommend a book that we should all read before the conference, a podcast that we should subscribe to and/or a website that we should bookmark?
🎤 Mitar Milutinović:
Two articles; The Invention of "Ethical AI", published on The Intercept_ and Informatics of the Oppressed, published on Logic(s), both by Rodrigo Ochigame.
🪩 DISCO:
Which disco tune should we definitely add to the opening party playlist?
🎤 Mitar Milutinović:
Game Is My Middle Name by Bette Davis.