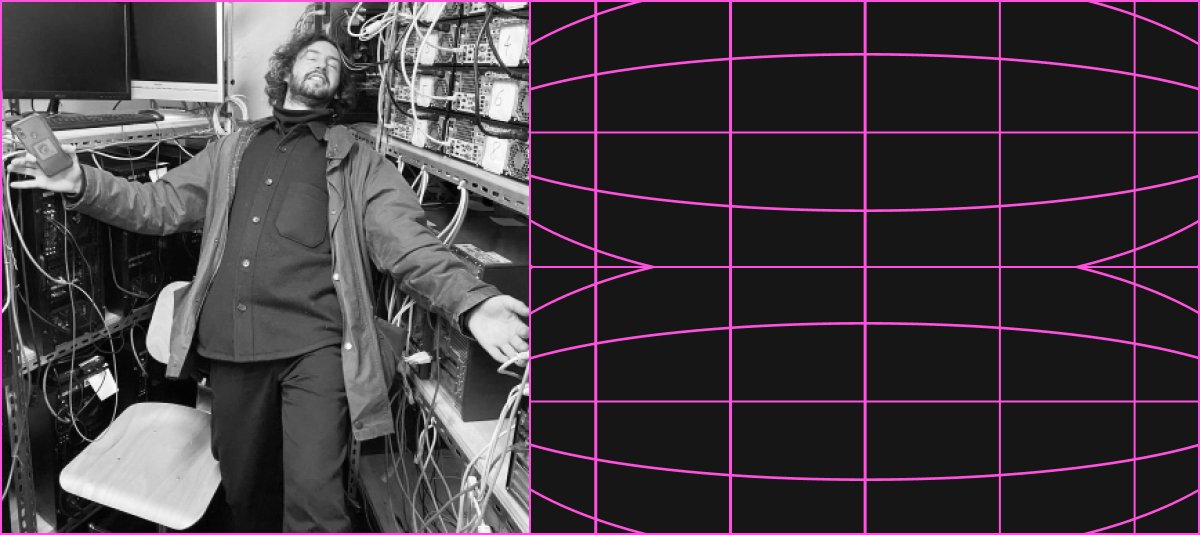 Speaker Interview: Luke Murphy
Libre software hacker and member of the Co-op Cloud federation, an alternative to corporate clouds built by tech co-ops.
🪩 DISCO:
What does digital sovereignty mean to you? How do you (try to) live a digitally sovereign life?
🎤 Luke Murphy:
My understanding of the digital sovereignty discourse is that it brings attention to the need to reconfigure our relationship with digital technology in relation to democracy and power. It helps us reconsider the ways in which we interact with technology on a daily basis and on whose terms. It helps us ask that useful question: do we have a say in the decisions that affect our lives? Digital sovereignty re-centers our focus on expanding popular participation and our ability to change how digital technology functions today.
My attempts to live a digitally sovereign life are focused on community organising. This practice is more concerned with what we do socially and how we organise ourselves rather than technical processes and solutions. So many of our digital technology problems are systemic and require collective action to resolve. I've been involved in several projects which try to expand co-operation and solidarity within free software communities. My current focus is on my participation in The Co-op Cloud project.
🪩 DISCO:
As we witness rapid technological breakthroughs in the field of AI, which digital rights do you consider the most endangered?
🎤 Luke Murphy:
Developments within the field of AI require vast amounts of user data to achieve results. These breakthroughs resurface the tension between digital platforms and consent. Consent is a core dimension of privacy and digital communities are under pressure to understand the terms and attitudes towards consent on the platforms they use.
The right to privacy is already under threat due to corporate business models which rely on surveillance. Within free software communities, privacy comes under threat for less obvious reasons. These can be summarised as lack of structural support which prioritises online safety, moderation and user-centred design. If time, energy and resources can not be spared on ensuring consent then user consent and privacy cannot be guaranteed.
🪩 DISCO:
What other threats to digital rights are you worried about? Do you have any insights on how we can address them as a society?
🎤 Luke Murphy:
Corporate monopolies threaten our digital rights in a myriad of ways. Addressing this issue requires a commitment to support those projects working on internet re-decentralisation. This commitment should not only focus on technological solutions. It should also consider those projects working on social change, ethics, design and in general, towards a shift in mentality about how technology can serve society.
🪩 DISCO:
How can events such as DISCO Slovenia 2023 help foster international collaborations and partnerships in promoting digital sovereignty and protecting civil liberties in the interconnected world?
🎤 Luke Murphy:
Creating space and time to come together is not to be underestimated. It's of immense value! From my experiences, expanding co-operation and finding ways to work together does not necessarily happen of its own accord. We need to work towards a culture of co-operation and create favourable conditions for successful collaborations. It is important to have space to learn from each other and spend time together. This is especially difficult when initiatives operate in different spheres of influence.
🪩 DISCO:
What would you consider responsible and inclusive engineering? What are the key ethical considerations that should guide the development and deployment of emerging technologies to ensure digital sovereignty and safeguard human rights?
🎤 Luke Murphy:
A responsible and inclusive engineering would have to involve considerably less engineering. The focus would be elsewhere, focusing on social need and utility, ethics and aesthetics, design and accessibility and so on. It would primarily be a shift away from technological solutionism and promote interdisciplinary co-operation. Key ethical considerations can be co-designed as long as those affected by the emerging technologies are part of the design discussion.
🪩 DISCO:
What advice would you give to individuals on how to responsibly navigate the online environment in regard to their privacy and digital rights? Are there any specific tools that you would recommend?
🎤 Luke Murphy:
I typically recommend starting from a solid foundation. If you need digital services, go with a trustworthy provider. That could be, e.g. a technology co-operative or a reliable self-organised collective. There are several initiatives which aim to provide ethical alternatives to corporate digital platforms. For example, in the UK, you have CoTech.
🪩 DISCO:
Can you recommend a book that we should all read before the conference, a podcast that we should subscribe to and/or a website that we should bookmark?
🎤 Luke Murphy:
'Why I am not going to buy a computer' by Wendell Berry. Short, fun and thought provoking.
🪩 DISCO:
Which disco tune should we definitely add to the opening party playlist?
🎤 Luke Murphy:
It's not very disco but anything from Hackers soundtrack! 🙃