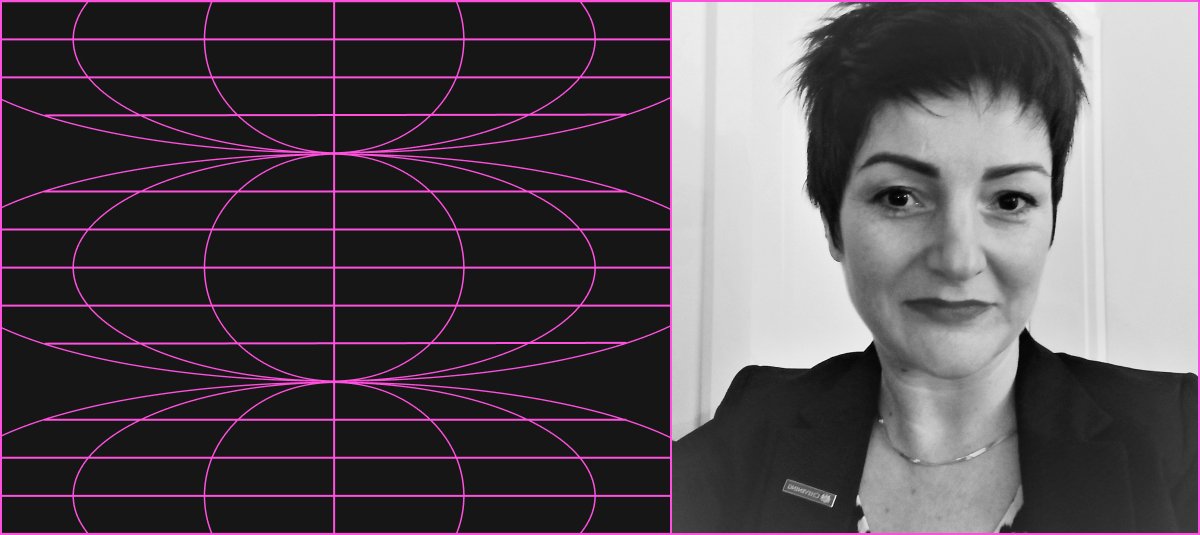 Speaker Interview: Liljana Pecova Ilieska
Liljana Pecova Ilieska is the Founder of IMPETUS: Expertise in Data Protection, Digital Rights & Good Governance issues, and a Lecturer and Researcher.
🪩 DISCO:
What does digital sovereignty mean to you? How do you (try to) live a digitally sovereign life?
🎤 Liljana Pecova Ilieska:
Digital Sovereignty refers to the ability and right of individuals, organizations, or nations to control their own digital data, infrastructure, and services, rather than relying on external entities or foreign technologies. It encompasses the idea that people should have the autonomy and ability to make decisions about their digital lives, including what software they use, where their data is stored, and who has access to that data.
As personal data becomes increasingly valuable in the digital age, there's a greater emphasis on who has access to that data and how it's being used. It is an edgy situation every time someone requests my data. :)
🪩 DISCO:
As we witness rapid technological breakthroughs in the field of AI, which digital rights do you consider the most endangered?
🎤 Liljana Pecova Ilieska:
Technological Dependence: Reliance on a few major tech companies can be problematic. If those companies were to change their policies, go out of business, or become compromised, it could have massive implications. Access to Information: This right is threatened by practices such as internet shutdowns (often executed during political unrest), website blockages, or the removal of digital content that authorities deem undesirable.
🪩 DISCO:
What other threats to digital rights are you worried about? Do you have any insights on how we can address them as a society?
🎤 Liljana Pecova Ilieska:
Data Monopolies: A few major tech companies have disproportionate control over vast amounts of data.
Deepfakes and Misinformation: Advances in AI-driven content creation raise concerns about the spread of fake news and manipulated media.
🪩 DISCO:
How can events such as DISCO Slovenia 2023 help foster international collaborations and partnerships in promoting digital sovereignty and protecting civil liberties in the interconnected world?
🎤 Liljana Pecova Ilieska:
Buzz words are:
Public Awareness and Education: A well-informed public is crucial. Awareness campaigns, school curricula, and public discussions can highlight the importance of digital rights and responsible tech use.
Collaboration: Tech companies, governments, NGOs, and civil society must work together to address the complex challenges of the digital age.
Consumer Power: Users can demand better practices from tech companies, support platforms that prioritize rights, and adapt individual behaviors to uphold their digital rights.
Societal challenges require collective efforts. Continuous dialogue, innovation, and vigilance are key to ensuring that digital rights are maintained and respected.
🪩 DISCO:
What obstacles do you consider most critical in our efforts to depatriarchalise and decolonise technology? Can you think of examples of subversive uses of technology that can help us reshape it?
🎤 Liljana Pecova Ilieska:
The process of depatriarchalizing and decolonising technology involves confronting deeply entrenched structures of power, privilege, and bias within technological systems and the institutions that build and maintain them.
Economic Incentives: The current global economy is largely driven by capitalist principles, which often prioritize profit over inclusivity or ethics. Some argue that this system perpetuates power imbalances that can uphold patriarchal and colonial dynamics.
Siloed Knowledge: Interdisciplinary collaboration can be rare in tech fields. The integration of humanities, social sciences, and technological disciplines can provide more holistic and decolonized solutions.
🪩 DISCO:
What advice would you give to individuals on how to responsibly navigate the online environment in regard to their privacy and digital rights? Are there any specific tools that you would recommend?
🎤 Liljana Pecova Ilieska:
No data - No concern. Limit the amount of personal information shared online. Before sharing, consider the potential risks and benefits.
🪩 DISCO:
Can you recommend a book that we should all read before the conference, a podcast that we should subscribe to and/or a website that we should bookmark?
🎤 Liljana Pecova Ilieska:
The age of Surveillance Capitalism: The Fight for a Human Future at the New Frontier of Power by Shoshana Zuboff.
🪩 DISCO:
Which disco tune should we definitely add to the opening party playlist?
🎤 Liljana Pecova Ilieska:
The Weather Girls - It's Raining Men #disco #80s